Book
↑
memorandom 0
Author | Artist | Book Design : Sayaka Maruyama
Contributing Text : Anna Battista
Printed in Italy, Published in April 2019
ISBN 9780998620527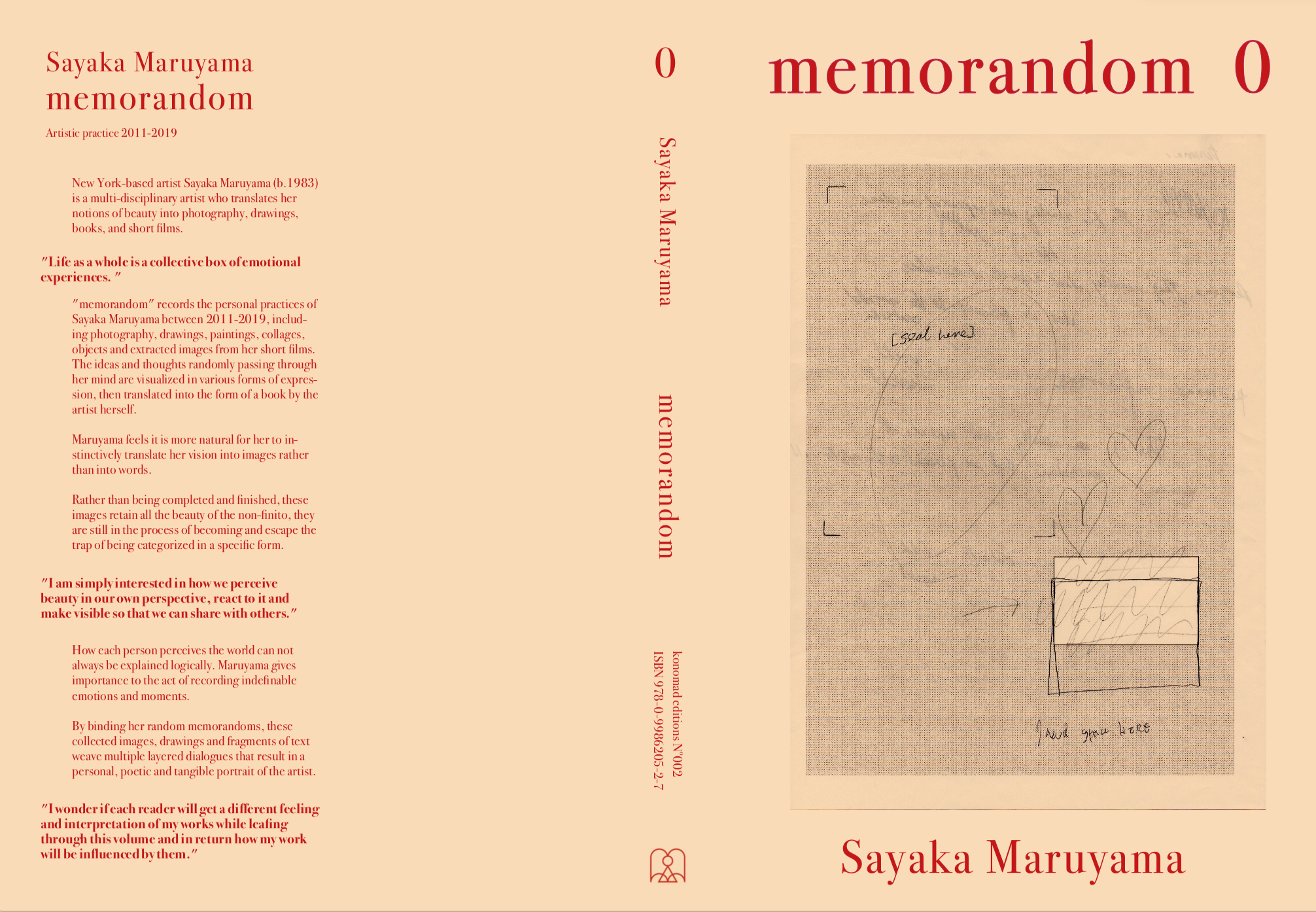 International distributor:
IDEA BOOKS NL
Artistic practice 2011-2019
'Memorandom' records the personal expressions of New York-based artist Sayaka Maruyama between 2011 and 2019, including photography, drawings, paintings, collages, objects, and images from her short films. The notions of beauty and other thoughts that randomly pass through her mind have been visualised and then translated into book form by the artist herself, because how each person perceives the world cannot always be explained logically. Maruyama records indefinable emotions and moments, thereby weaving multiple layered dialogues that result in a personal, poetic, and tangible portrait. Includes a conversation between the artist and Anna Battista.
HEAD PROP studies 2013-2016
Author | Artist : Tomihiro Kono
Book Design | Contributing Text : konomad editions
Printed in the U.S., Published in April 2017
ISBN 9780998620510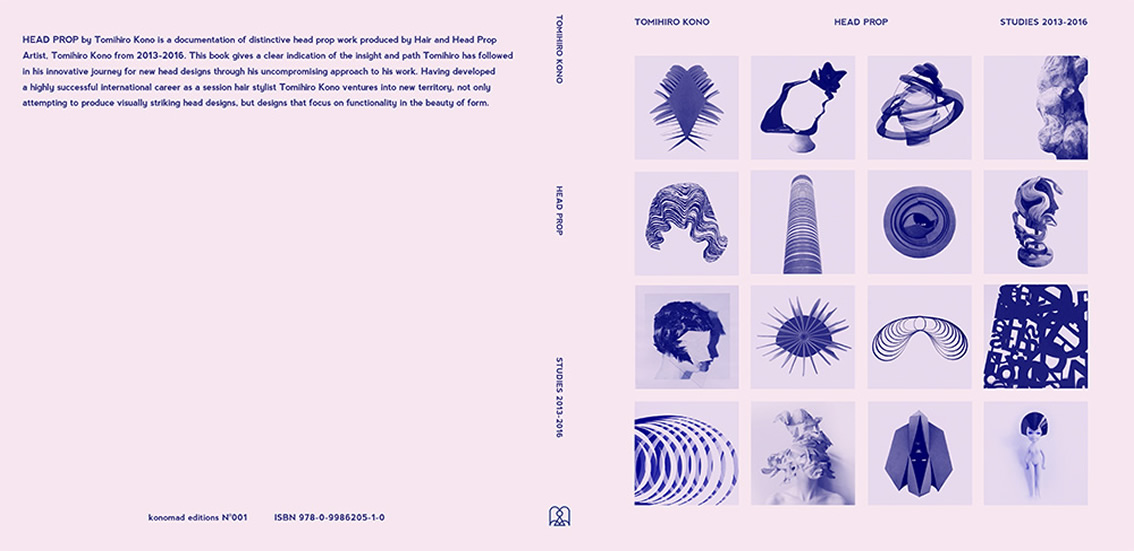 International distributor:
IDEA BOOKS NL
Tomihiro Kono's distinctive creations, called head props, are the subject of this fascinating book. Already established in his successful international career as a session hair stylist, since 2013 Tomihiro has ventured into new territory with his head props. This book documents the path and inspirations he has followed in his innovative efforts to make decorative designs for the human head, and gives a sense of the uncompromising approach he takes in his work. Filled with detailed sketches, development models, and finished concepts, it makes clear that Tomihiro not only attempts to produce visually striking head designs, but also focuses on functionality in the beauty of form.
230 p, ills colour & bw, 20 x 20 cm, pb, English
konomad editions No.001